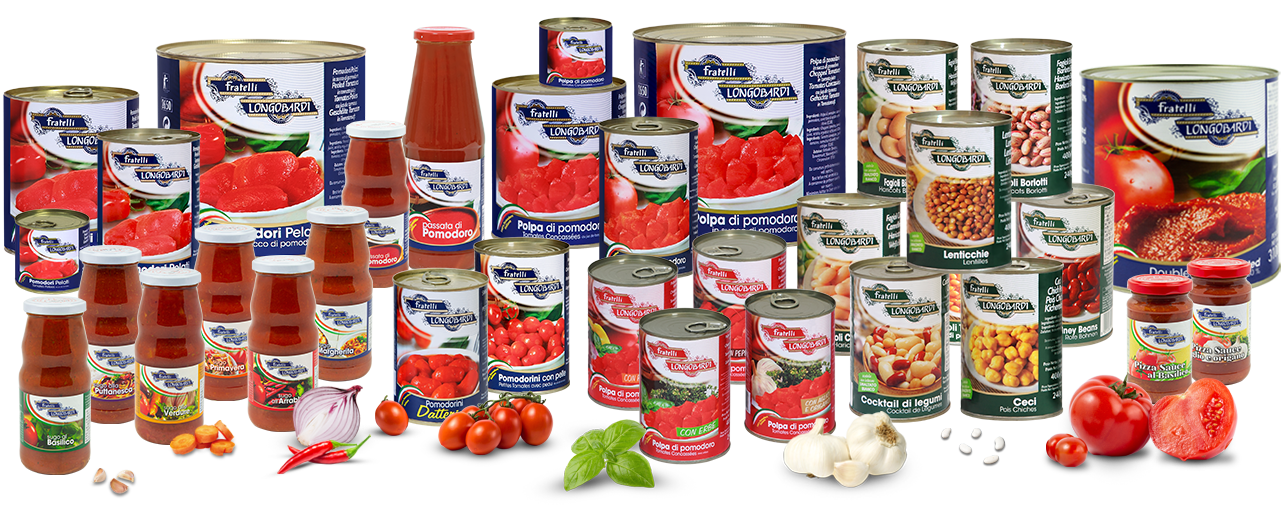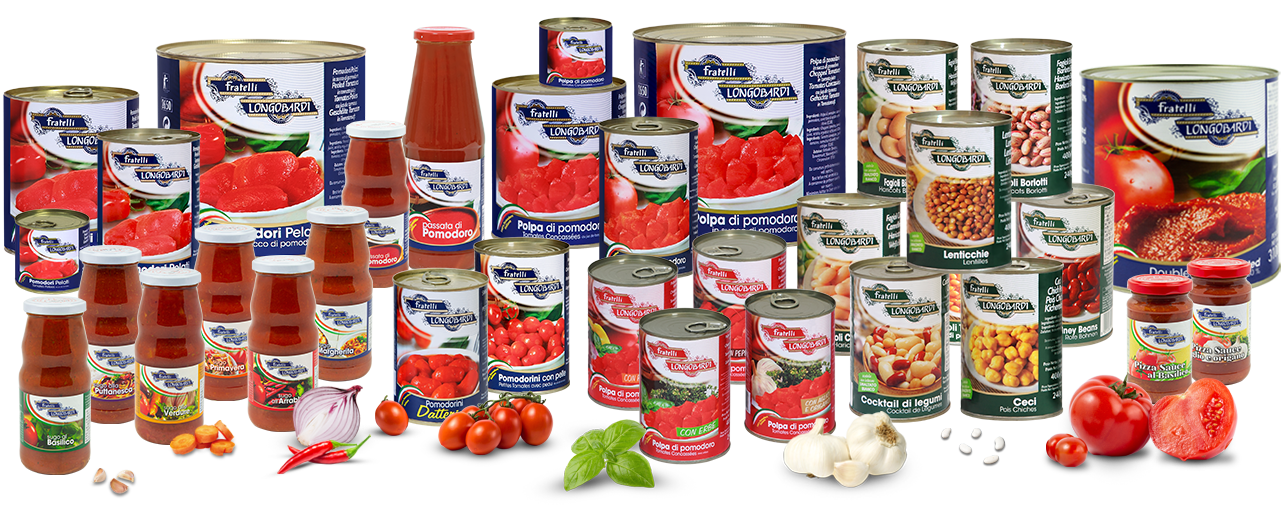 Ready-made tomato-based sauces in glass
Aseptic pulp Vegetable creams in glass
Legumes
Main production technologies
Optical sorting machines for fresh tomatoes;
Optical sorter on the tomato cube;
Metal detectors, located downstream of the production lines;
X-ray inspection system; Weight control;
Double filter on the tomato juice production line;
Filter, with magnets, placed downstream of the juice line before the filling phase;
Weight control.
To preserve the organoleptic qualities and the original fragrance of the finished product, only containers with double internal and external spray paint or with internal white enamel are used. Standard containers are also available on request.